Stephen Speicher - 1939 - 2007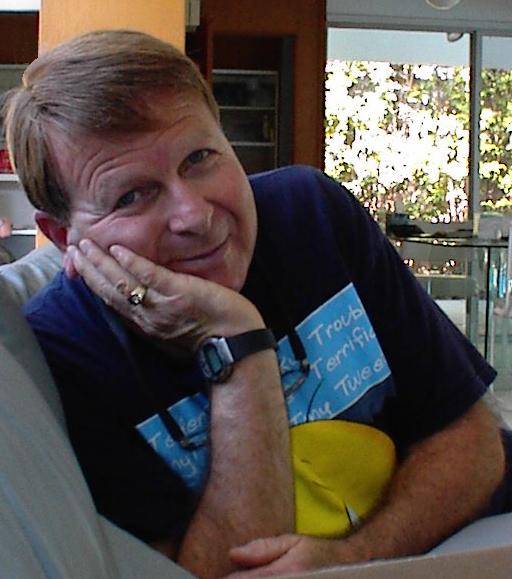 Stephen Speicher, physicist, mathematician, scholar and writer on science, history, philosophy, and the arts, passionate valuer, and Objectivist activist passed away on March 31, 2007.
Stephen was born on December 13, 1939 in New York City. When he discovered Objectivism, the philosophy of Ayn Rand, in the late 1950s, its vision of man's heroic potential inspired him his entire life -- an ideal he shared with Betsy, his loving wife of forty years.
Stephen's first career was as a computer programmer who rose to be Vice-President of Programming Methods, Inc., the largest independent computer software consulting company in the world. He then returned to school earning a BS and MS from Columbia University in Structural Mechanics.
Stephen and Betsy came to California in 1978 where Stephen developed top secret mathematical analysis methods and software for the Defense Nuclear Agency. He was also accepted into the PhD program at Caltech where he studied with Nobel Prize-winning physicist Richard Feynman. Between 1985-1988 Stephen took over the full-time parenting responsibilities from Betsy for their son Matthew. When Matt began first grade, Stephen began a 14-year career at CalTech as a Scientific Researcher in Computational Biology creating software tools for the Human Genome Project and stem cell research.
Stephen explained everyday science when he was "Mr. Science from Caltech" on KGIL morning radio. As a recognized authority on relativity, he contributed to the Einstein Papers Project and was chosen by CalTech to discuss relativity for a PBS science special. Stephen was an early advocate of Dr. Lewis Little's new quantum theory, the Theory of Elementary Waves (TEW), wrote extensively on it, and introduced Dr. Little when he gave his first lecture on the TEW at Caltech.
Stephen was active in internet discussions of physics and Objectivism for two decades and founded The Forum for Ayn Rand Fans (
http://www.4aynrandfans.com
) serving as moderator, expert, mentor, cheerleader, friend, and inspiration to over 1000 members.
Stephen is survived by his wife Betsy, son Matthew, and sisters Rita Speicher and Hedy Berman.
A memorial service will be held on Friday, April 6, at 2:30 PM at Valley Oaks Memorial Park, 5600 Lindero Canyon Road, Westlake Village, CA. Friends are welcome to come and celebrate Stephen's life and/or to e-mail their pictures and remembrances to Betsy. In lieu of flowers, donations in Stephen's name can be made to the Ayn Rand Institute Books for Teachers Project (
http://www.aynrand.o...port_free_books
).